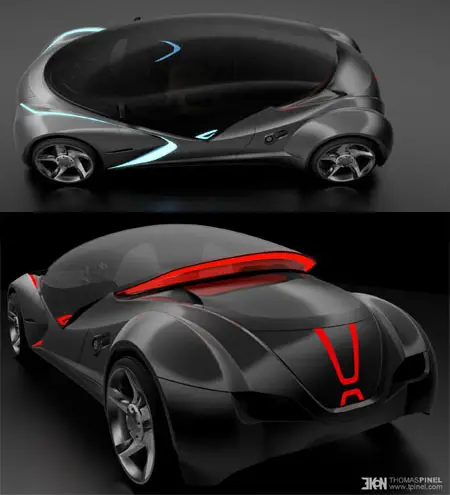 EKON lights up to welcome you, literally! This interactive city coupe 2+2 is designed with electro chromatic glass that changes its opacity from tinted to clear by pressing a remote control or fingerprint reader behind the glazing above the doors. Thomas Pinel, the designer of this car was inspired by organic forms when he designed the interior, you can tell from leaves shaped OLED screens on the

instrument panel

. He also says that the seat covers are made of green fabric,

aluminum

for switches and steering wheel. This futuristic car is capable to send messages to other drivers or pedestrians by displaying graphical messages on its body, hopefully it will improve the traffic to prevent accident instead of distracting other drivers, or starting a road rage by mockingothers through its display.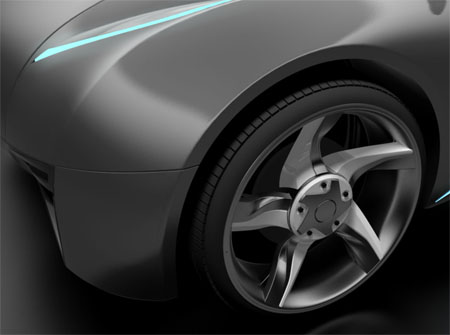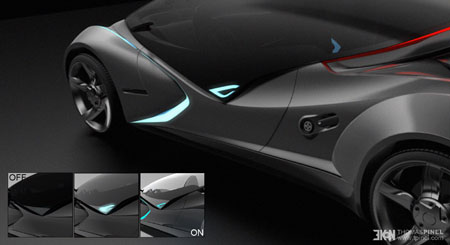 "The interior theme is inspired by the idea of efficiency of nature and organic forms. The OLED screens shaped as leaves come out from the instrument panel. Materials chosen remind

home interiors

with warm wood planks on the dashboard, Aluminum for switches and steering wheel, Green fabric for seats covers and black and white Glossy surfaces for back seat, door panels and boxes."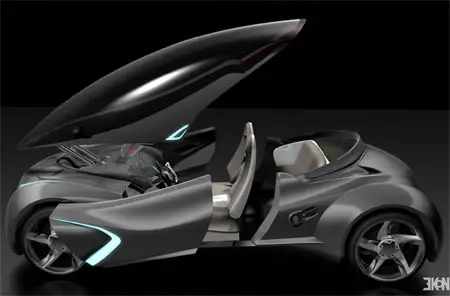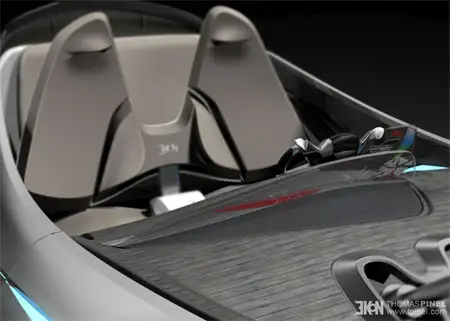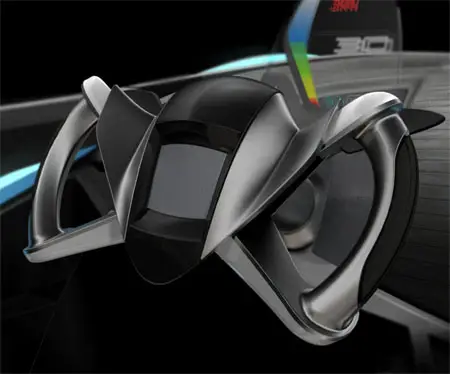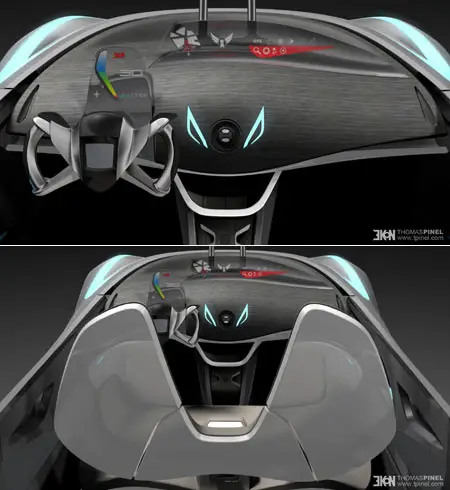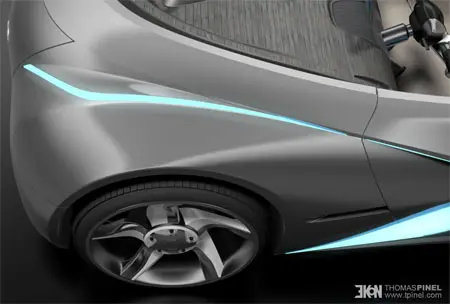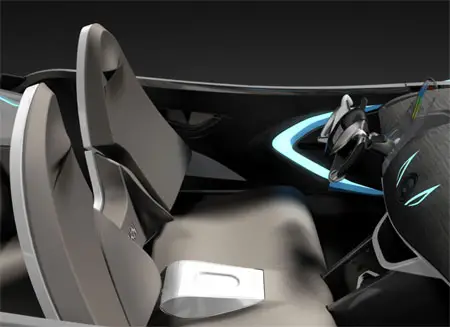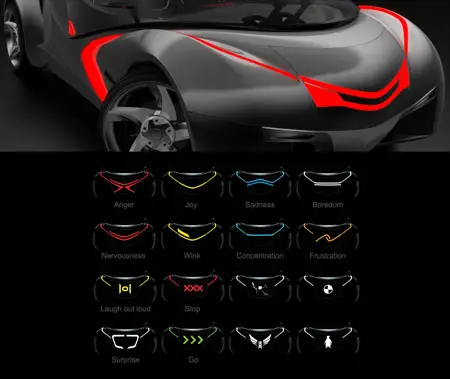 "The Ekon enhances interactivity with other drivers or pedestrians by exchanging graphical messages, visible on its body (Tinted OLED screen on front and rear).
These messages relate to 3 fields of communication: Information, Personalization and Emotion.
The information consists by a quick message to improve the traffic and interactions with other cars and pedestrians. So the messages can prevent accident, misunderstanding or simply give the priority.
The personalization is the playground for creative people who have the envy to mark them out with an avatar, special look for the car. It can refer also to long term information like advertising.
The emotion is the user feeling and the need to express it. How many times a driver hit the steering wheel and speaks to himself? This is the possibility to be thankful, happy about the weather or hate someone.
The language chosen, by visibility and readability concerns, is an automotive interpretation of virtual chat icons (Emoticons). One tactile pad on the steering wheel allows sending theses icons by very simple and intuitive movements like you would use your IPhone."