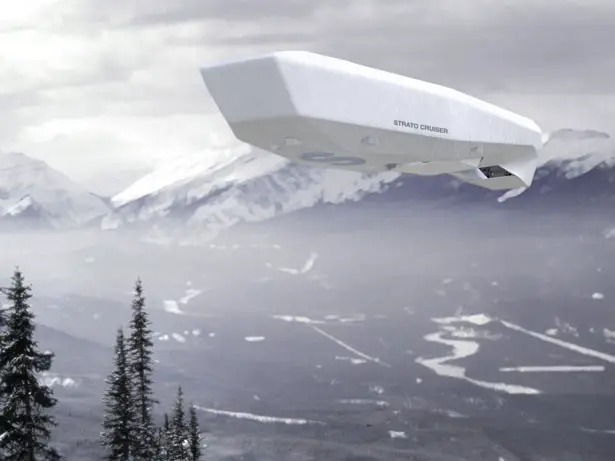 Stratocruiser
is the result of combining futuristic space
travel and
relaxing ride of an ocean cruiser. It provides regenerative journeys for sophisticated travelers who don't have the time for a cruise. In cooperation with Supper Club restaurant chain, Stratocruiser by NAU has been contracted as a study for our future travel technology. Just like other normal cruises, all guests will get overnight
dinner cruises
, massage, spa treatments, yoga classes, and even beauty care. Guests can relax, enjoy their
healthy dinner
overlooking the beautiful tropical jungles, amazing glaciers, or the historical Mayan ruins in Mexico.
Designer : NAU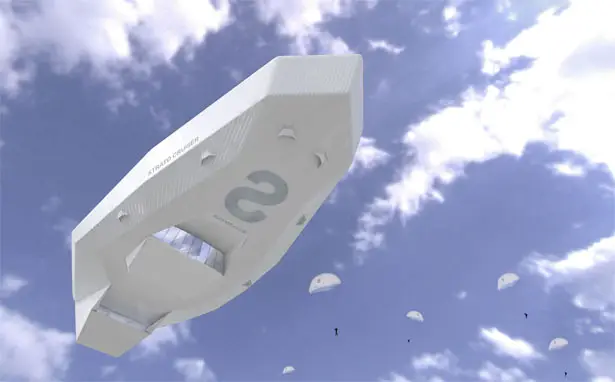 The body of Stratocruiser is constructed from carbon fiber and photovoltaic cells. Its retractable
polycarbonate roof
offers beautiful SkyView lounge. A recreational
climbing wall
is available in the main atrium while bungee jumping platform is at the rear of this future zeppelin. This
cruiser
has been designed to provide new levels of safety, speed and ecology to travel.