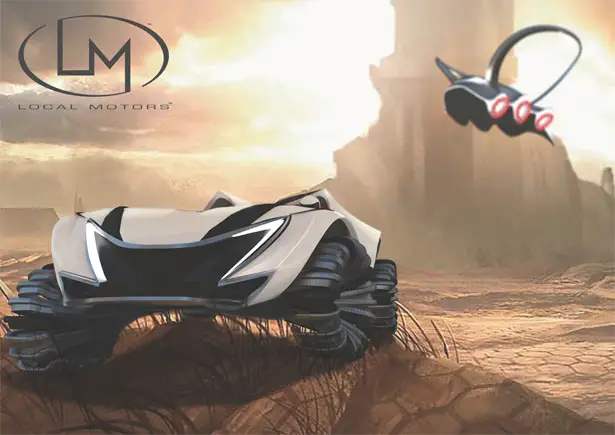 Barka

racecar
has been designed for Barka Racing Federation in 2085. The story of Barka
race car
begins in 2085 after environmental revolution, where local people need to create a powerful all-terrain race car. Even though they have designed a vehicle with a lot of potential, they still
need to work
on the wheels to race around the world without the need to change the tires. Therefore, they have designed an octopus wheel that can transform into different shapes depending on the terrain: road, water, show, or sand.
Designer :
Carlos Ron MagaÒa
Barka racecar has been designed with automatic transmission, brake and gas are handled through the
dashboard
, there's no need to use driver's legs. Basically, anyone can drive this futuristic vehicle.